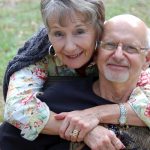 1 Corinthians 13 is not about love as a valued Christian virtue.  It is Paul rebuking and correcting the Corinthian church about the way they're seeking and using spiritual gifts.  That's why chapter 13 falls between chapters 12 and 14.
Chapter 12.  Paul points out the Jesus-centeredness of spiritual gifts, identifies the variety of gifts given by the one Spirit for the common good, and reminds the Corinthians that this diversity of gifts function within the unity of the body of Christ.  He concludes the chapter:  "But earnestly desire the higher gifts.  And I will show you a still more excellent way" (12:31).
Chapter 13.  Paul presents love as that most excellent way.  Way to what?  In context, way to seek and serve with spiritual gifts.
Chapter 14.  Paul ties chapter 13 to chapter 14 by starting this chapter with these words:  "Pursue love and earnestly desire the spiritual gifts, especially that you may prophesy."
Paul begins the famous "love chapter" by clearly connecting love to spiritual gifts (13:1-3).  In short, if I offer spiritual gifts without love I'm just an irritating noise, amount to nothing and profit nothing.
In 13:4-7 Paul tells the Corinthians the way love behaves.  Question:  is he describing love in general or love particularly in relation to spiritual gifts.  The ten or so commentators and preachers I've read all infer Paul is describing the way love behaves in general.  But I stubbornly insist he is describing the way love acts, particularly in relation to spiritual gifts.
Let's see, first, what Paul writes about how love acts . . .
Love is patient and kind; it is not jealous or conceited or proud;  love is not ill-mannered or selfish or irritable; love does not keep a record of wrongs; love is not happy with evil, but is happy with the truth.  Love never gives up; and its faith, hope, and patience never fail (1 Corinthians 13:4-7, GNT)
Admittedly, love in general behaves this way.  But Paul is writing about the way love acts in relation to spiritual gifts.  So I infer Paul is rebuking the Corinthians for behaving the opposite way, particularly about gifts.
The Corinthians are annoyed and inconsiderate.  They are jealous, conceited and proud.  They are ill-mannered, selfish and irritable.  They keep a "wrongs-record".  They're happy with evil and unhappy with truth.  They give up on others.  Their faith fails.  Their hope fails. Their patience fails.  They are not acting in love toward one another.
Reading chapter 14. I think "confusion" is a telling description of the Corinthian church at worship.  In 14:26 Paul writes, "When you come together, each one has a hymn, a lesson, a revelation, a tongue, or an interpretation.  Let all things be done for building up."  Paul isn't affirming their contributions.  His exhortation implies they are offering a hymn, a lesson and so on not for building up (that is, not in love) but out of conceit  and pride and selfishness.  They're acting rudely, clamoring for their hymn, their revelation, etc.
When it comes to tongues many are speaking (some all at once) without interpretation.  Hence worship is nothing more than "a noisy gong or a clanging cymbal" (see monkey, http://theoldpreacher.com/gifts-no-lovenothing/). 
When it comes to prophesy, a second speaker starts before the first ends.  Soon a half-dozen or more are speaking at once.  Intelligible prophetic speech becomes unintelligible (see same monkey).
All this confusion is committed by people proud of their spirituality and lording it over those with lesser gifts.  This is why Paul writes about the excellency of love as a way.  And why he describes in 13:4-7 the way love acts. He wants the Corinthians to love one another in how they seek and serve their spiritual gifts.  He wants them to be patient and kind toward one another.  Not envious.  Not conceited.  Not proud.  Not ill-mannered or selfish or irritable.  Not keeping a "wrongs record".  Not happy when evil wins, but happy when truth prevails.  He wants them to bear with one another.  To believe the best about one another.  To have hope in one another.  To endure one another.
In this way, he wants spiritual gifts, not to become an occasion for self-centered confusion, but an occasion for building up one another as the church.
* * * * *
I don't know of any contemporary church that mimics Corinth.  In fact, I can't be sure I've painted a true picture of that Corinthian church.  But I'm guessing my imagination is pretty close to reality.
What, though,  does it mean to us?  I assume most churches struggle to live up to love-acts in general.  But I don't know any who blow love-acts as badly as Corinth.  So what's the lesson for us?
If I'm interpreting these chapters correctly, spiritual gifts are a way for us to love one another by building up one another.  Therefore, we should seek them.
Of course, cessationists (who believe the gifts ended when apostle John breathed his last) will have nothing to do with any of this.  Spiritual gifts are not for today (more about that next time).  Then there are those Pentecostals or Charismatics who believe gifts are for today, but view their gift as their gift.  They prophesy or speak in tongues without one thought of the good of those who hear.  (That's not true of all, just some.)  And then there are those who believe the gifts are for today (or have no reason not to believe they are), but who don't desire or pursue them.
And so we come to my take-away:  we ought to pursue them, not so we can say we have a spiritual gift and certainly not so we can show it off.  But we ought to pursue them in prayer so we can help build up the church in love.
That's why the Holy Spirit gives them.
And it's why we should prayerfully seek them.