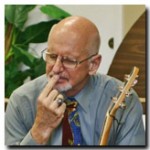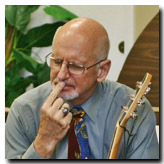 However good life is, it disappoints us.  For much of the world, life is a struggle just to survive.  Wherever we are and whoever we are, we expected more.  That "more" is the kingdom of God Jesus brought near (Mark 1:14,15).
I can't prove God's kingdom is real.  I can only welcome it by faith in Jesus.  I can't describe everything that the kingdom of God is.  I can only define it as "God taking over the world through his Son, Jesus Christ."  According to Scripture, that process is going on right now.  And though I can' t fully describe the kingdom, I can cite these words from the apostle Paul:  "Now to him who is able to do immeasurably more than all we ask or imagine . . . " (Ephesians 3:20).  God, whose kingdom it is, can do infinitely more than all we ask or even dream of!  That implies God's kingdom is far greater than anything we might dare to ask for or even conceive of!  It's the life we hope for, dream of, wish for—and far more!
But how do we enter God's kingdom?  Mark 10:13-31 contrast children with a rich man to answer that question.
The Children.  People were bringing little children to Jesus to have him touch them, but the disciples rebuked them.  When Jesus saw this, he was indignant. He said to them, "Let the little children come to me, and do not hinder them, for the kingdom of God belongs to such as these.  I tell you the truth, anyone who will not receive the kingdom of God like a little child will never enter it."  And he took the children in his arms, put his hands on them and blessed them.
Familiar incident.  It does, however, raise questions similar to the one we're asking.  Why is God's kingdom appropriate for people like those children?  How does one receive  God's kingdom like a little child in order to enter it?  To ask another way, what is it about children that makes them models for entering the kingdom?  Let's save our answers until after we read the contrasting narrative.
The Rich Young Man.  As Jesus started on his way, a man ran up to him and fell on his knees before him. "Good teacher," he asked, "what must I do to inherit eternal life?"  "Why do you call me good?" Jesus answered. "No one is good– except God alone.  You know the commandments: 'Do not murder, do not commit adultery, do not steal, do not give false testimony, do not defraud, honor your father and mother.'"  "Teacher," he declared, "all these I have kept since I was a boy."  Jesus looked at him and loved him. "One thing you lack," he said. "Go, sell everything you have and give to the poor, and you will have treasure in heaven. Then come, follow me."  At this the man's face fell. He went away sad, because he had great wealth.  Jesus looked around and said to his disciples, "How hard it is for the rich to enter the kingdom of God!"  The disciples were amazed at his words. But Jesus said again, "Children, how hard it is to enter the kingdom of God!  It is easier for a camel to go through the eye of a needle than for a rich man to enter the kingdom of God."  The disciples were even more amazed, and said to each other, "Who then can be saved?"  Jesus looked at them and said, "With man this is impossible, but not with God; all things are possible with God."  Peter said to him, "We have left everything to follow you!"  "I tell you the truth," Jesus replied, "no one who has left home or brothers or sisters or mother or father or children or fields for me and the gospel will fail to receive a hundred times as much in this present age (homes, brothers, sisters, mothers, children and fields– and with them, persecutions) and in the age to come, eternal life.  But many who are first will be last, and the last first."
Why did the rich man go away sad without the eternal life of the kingdom?  What is it about wealth that makes entering God's kingdom so hard?
The Contrasts.
The children had no accomplishments to cite.  The rich man confidently confessed he had kept all God's commandments from his youth.  The children couldn't claim that.  They remind me of the first phrase of the third verse of the hymn, "Rock of Ages"—"Nothing in my hand I bring . . . "  This is what it means to welcome God's kingdom like children—to bring nothing to Jesus but ourselves as we are and to accept whatever he wants to give us of himself.
The rich man treasured his wealth more than God's kingdom.  As far as we can tell from the text, the children were content simply to be held and blessed by Jesus.  This is what prompts Jesus to exclaim, "How difficult it will be for those who have wealth to enter the kingdom of God!"  Not that the wealthy can't enter (for "all things are possible with God").  But from the human side, great possessions are a barrier to entering the kingdom.  Why?  Because they possess us!  This is why Jesus counseled the rich man to sell his possessions and give the money to the poor.  Only by such a radical act could the power of possessions over that young man be broken.  Sadly, he treasured them more than God's kingdom.  Therefore, while the children are a model of how to enter the kingdom, the rich young man is a model of how one cannot enter.
How upside-down is this!  Wealth signifies success in the "real world."  But it's children Jesus embraces as examples for welcoming God's kingdom.  Children who have to be brought to Jesus.  Children who are little in the world.  Children with empty hands who simply receive whatever blessing Jesus gives.
I wonder who I am more like?  The children or the rich man?  The question carries great consequence.  Which I am like determines whether I enter God's full-of-wonder kingdom for "children."