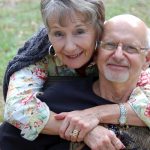 Paul's instructions to the 1st century Corinthian church about "the collection" provide principles for our giving today.
Not a popular subject, I know.  But, hey, blame Paul.
I'm assuming that we  give money to our local church.  Further, I'm assuming many of us can give more generously than we do.  "I say this not as a command, but to prove . . . that your love . . . is genuine" (8:8). 
That appeal to genuine love deserves a comment.  Paul, of course, is collecting money from Gentile Christian churches for the poor Jewish Christian church in Jerusalem.  Rightly, then, he thinks of the Corinthians' giving as an act of love.
The majority of our giving pays salaries and building expenses.  Only by a stretch can we think of that giving as an act of love–but maybe not quite as long a stretch as we might suppose.  This raises another issue to be briefly noted:  local church leaders must be responsible not to overburden the church with skyrocketing expenses.  There's a fine line between urging the church to be more generous and presuming the Lord will bless foolishness.
We have none of that here, though.  This is a specific human need from which we are drawing general principles of giving.  Here's today's text . . .
"Accordingly, we urged Titus that as he had started, so he should complete among you this act of grace. But as you excel in everything–in faith, in speech, in knowledge, in all earnestness, and in our love for you–see that you excel in this act of grace also.  I say this not as a command, but to prove by the earnestness of others that your love also is genuine.  For you know the grace of our Lord Jesus Christ, that though he was rich, yet for your sake he became poor, so that you by his poverty might become rich.  And in this matter I give my judgment: this benefits you, who a year ago started not only to do this work but also to desire to do it.  So now finish doing it as well, so that your readiness in desiring it may be matched by your completing it out of what you have.  For if the readiness is there, it is acceptable according to what a person has, not according to what he does not have" (2 Corinthians 8:6-12).
In 8:1-5 Paul cited the poor Macedonian churches as models of an overflowing wealth of generosity. Now he applies it to the Corinthians.
Apparently, responding to 1 Corinthians 16:1-4, the church had started to save up money for the collection; but they had stalled. Why we're not told.  Gradual loss of enthusiasm?  Mistrust of Paul planted by the "super apostles"?  In any case Paul had sent Titus to Corinth (bearing the harsh, "lost" letter).  Now he wants him to get "this act of grace" completed.
For Paul, giving isn't a matter of law or even command.  It's an act of grace—that is, an act of generosity inspired by the Holy Spirit for the good of others.  It's also (as we've seen) an opportunity to prove the authenticity of the Corinthians' love.
Here, then, are two principles for us.  One, our giving isn't a matter of law ("I tithe!") but of grace (which isn't measured by percentage but by generosity).  Two, our giving should prove our love.  Do we love God?  Our church?  Our missionaries or at least their mission and the lost they try to reach?  Our giving evidences (or not) that love.
Interesting (and maybe uncomfortably) Paul notes that the Corinthians excelled in the graces of miracle-working faith, inspired utterances and theological knowledge.  Paul urges them to "excel in this act of grace (that is, giving) also."  And by linking giving with those other graces he makes giving just as important and just as much a sign of the Spirit's presence.
"For you know the grace of our Lord Jesus Christ that though he was rich, yet for your sake he became poor, so that you by his poverty might become rich".  By starting this sentence with "For", Paul is explaining why giving is an act of grace.
Our Lord Jesus Christ was "rich" in heavenly glory being the eternal second person of the Trinity.  Yet he "became poor" for our sake.  That is, he became a mere human, a servant of humans, and a bearer of humans' sin to the death as their sacrifice.  " . . . so that you by his poverty might become rich"—rich in righteousness, rich in relationship with God, rich in the graces of God and rich in new creation life.
Here, then, is another giving-principle for us:  the Lord Jesus Christ is our model for giving.  Not the guy who got a hundred-fold back on his gift.  Not the guy who manages millions while giving to the poor.  The Lord Jesus Christ who left his "riches" to become "poor".
Paul offers his counsel.  ("Judgment is another translation for the Greek gnomay, but perhaps too strong for the context. Paul is advising, not rendering a legal decision.)  To finish what they started a year earlier (and desired to) is to their advantage.  God will be pleased with their faithfulness.  Not that they need match the overflowing gift of the Macedonians:  they must give according to what they have.  Proportional giving.
A January sermon on giving stirs us; we determine we'll give $20 more each week.  And we do.  But by March our enthusiasm wanes.  Summer's coming, and we could use that money for vacation.  We've broken no commandment.  We just don't follow through.  Like the Corinthians.  Commitment called for.
* * *
The Corinthians, as we've seen, were enamored with the works of the Spirit.  So when Paul links giving with Spirit "graces" like faith, speech, knowledge and love, we should sit up and take notice.  He's implying that giving is as "spiritual" as mountain-moving faith, inspired speech, divine knowledge and godly love.
As with any other spiritual gift, we have to act on it.  This is why Paul urges the church to excel in this grace.  What might move us to do that?  One, prayer for the gift of giving.  (That sounds weird, especially when we're naturally inclined to pray to receive!).
Two, a mental picture of our Lord Jesus Christ.  He was rich in heavenly glory.  Yet for our sake he became poor, not only by becoming human, but by becoming sin for us.  And he did it, so that we through his poverty might become rich with wealth the world's economy knows nothing of.
How could we not give generously with his image in our mind and his Spirit working in our heart!