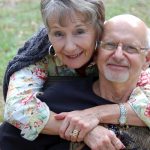 How Should We Then Live?–the title of a bestseller by 20th century theologian and pastor Francis Schaeffer.   His answer was counter-culture.  So is Paul's to a similar question  as he comes to the application of the gospel he's written in chapters 1-11.

"Therefore, I urge you, brothers, in view of God's mercy, to offer your bodies as living sacrifices, holy and pleasing to God– this is your spiritual act of worship. Do not conform any longer to the pattern of this world, but be transformed by the renewing of your mind. Then you will be able to test and approve what God's will is– his good, pleasing and perfect will" (Romans 12:1,2).
 These verses contain . . .
a two-part appeal ("offer your bodies as living sacrifices" and "Do not conform any longer to the pattern of this word, but be transformed by the renewing of your mind")
the consequence of obeying the appeal ("Then you will be able to test and approve what God's will is . . . ")

and the reason for the appeal ("Therefore . . . in view of God's mercy")
" . . . in view of" or "on account of" "God's mercy", Paul wants the Roman church (and the Holy Spirit wants us) to obey his two appeals.  But not as a rule or regulation.  Nor merely intellectually.  Rather emotionally.  Once we're immersed in God's mercy, that mercy should  move us to offer our bodies as living sacrifices and no longer conform to this world's pattern but be transformed by mind-renewing.
This is critical.  If we're not motivated by "God's mercy", then obeying Paul's appeals are little more than doing what Scripture says because it says it.  It's just following rules.  Not much more than legalism.
So:  it's critical we understand to what Paul refers when he writes "in view of God's mercy".
The Greek word is oiktirmown—"mercies" (plural), "tender compassions".  Paul rarely uses the word, but he writes extensively of "God's mercies".  I refer to them below so we might immerse ourselves in them.
After condemning all humanity to God's wrath because all have sinned  (1:18-3:20), Paul announced the gospel of God's mercy—"But now a righteousness from God, apart from law, has been made known, to which the Law and the Prophets testify. This righteousness from God comes through faith in Jesus Christ to all who believe. There is no difference, for all have sinned and fall short of the glory of God, and are justified freely by his grace through the redemption that came by Christ Jesus. God presented him as a sacrifice of atonement, (or as the one who would turn aside his wrath, taking away sin) through faith in his blood . . . " (3:21-25a).
After announcing that Gentiles as well as Jews can be made right with God through faith, Paul drew these merciful conclusions—"Therefore, since we have been justified through faith, we have peace with God through our Lord Jesus Christ, through whom we have gained access by faith into this grace in which we now stand. And we rejoice in the hope of the glory of God. Not only so, but we also rejoice in our sufferings, because we know that suffering produces perseverance; perseverance, character; and character, hope. And hope does not disappoint us, because God has poured out his love into our hearts by the Holy Spirit, whom he has given us" (5:1-5).
Then Paul contrasted what we have from Adam and what we mercifully enjoy from Christ—"But the gift is not like the trespass. For if the many died by the trespass of the one man (Adam), how much more did God's grace and the gift that came by the grace of the one man, Jesus Christ, overflow to the many! Again, the gift of God is not like the result of the one man's sin: The judgment followed one sin and brought condemnation, but the gift followed many trespasses and brought justification. For if, by the trespass of the one man, death reigned through that one man, how much more will those who receive God's abundant provision of grace and of the gift of righteousness reign in life through the one man, Jesus Christ. Consequently, just as the result of one trespass was condemnation for all men, so also the result of one act of righteousness was justification that brings life for all men. For just as through the disobedience of the one man the many were made sinners, so also through the obedience of the one man the many will be made righteous. The law was added so that the trespass might increase. But where sin increased, grace increased all the more, so that, just as sin reigned in death, so also grace might reign through righteousness to bring eternal life through Jesus Christ our Lord" (5:15-21).
Next, Paul began to unveil what the Spirit is mercifully doing in those made right by faith—"If we have been united with [Christ] like this in his death, we will certainly also be united with him in his resurrection. For we know that our old self was crucified with him so that the body of sin might be done away with, that we should no longer be slaves to sin–because anyone who has died has been freed from sin. Now if we died with Christ, we believe that we will also live with him. For we know that since Christ was raised from the dead, he cannot die again; death no longer has mastery over him. The death he died, he died to sin once for all; but the life he lives, he lives to God. In the same way, count yourselves dead to sin but alive to God in Christ Jesus" (6:5-11).
In 8:1-39 Paul continued to enumerate our standing in the mercies of Christ Jesus by the Spirit—a rich chapter containing everything from no condemnation, to incomparable glory, to inseparable love. (The chapter is too long to quote here.  It would be good for us to read on our own.)
Finally, in 9:1-11:36 Paul explained even now God is showing mercy to a remnant of Israel and will show mercy to more of Israel at age's end.
* * *
We're already  not conforming to "the pattern of this world" by meditating on God's mercies.  Christian Smith's research (Soul Searching and Souls in Transition) revealed that a majority of teenagers and young adults see God as merely "watching over life on earth"–like a kindly grandfather or faithful shepherd.  But they have no awareness of our being separated from God and under his wrath because of our sin.  No sense that we're doomed apart from God's mercies in Christ.  So, when we contemplate God's mercies, we're already out of step with "the pattern of this world."
I've not written this for a "quick blog read".  I've written it for repeated, prayerful meditation. So I pray . . .
"Lord God, my default approach is to read of your mercies as an old pastor, trying carefully to correctly interpret Paul's words.  I also approach rationally, doing my best to trace Paul's logic.  Somehow my reading must be more.  It must reach my heart, so I will be moved by emotion from your mercies to offer my body as a living sacrifice and keep my mind from this world's ways.  In view of your mercies, God, move my heart to move my ways.  In Jesus' name, Amen.