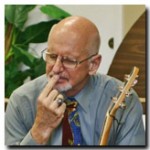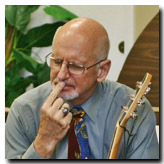 It's 4 p.m. Saturday.  In about 18 hours I expect to gather with other believers to worship God.  Will I meet him in that gathering?
A rather rash question.  (The British would say "cheeky.")  It leads to a broader one:  can we actually meet God in worship?  Put another way, when we gather for worship is God present in a "greater" way than when we pray alone at home?
Omnipresent.  God is everywhere present.  "Where shall I go from your Spirit?  Or where shall I flee from your presence? (Psalm 139:7).  The compelling impression of this psalm is that there is no place David can go where the LORD isn't.  Don't confuse this with pantheism.  Pantheism is the view that God is everything and everyone and that everyone and everything is God.   Omniscience holds that God is everywhere present but distinct from everyone and everything.  Therefore, God is "omnipresent" when we gather to worship him.  But is he more?
Temple.  "Or do you not know that your body is a temple of the Holy Spirit within you, whom you have from God?" (1 Corinthians 6:19).  "Do you not know that you (plural) are God's temple and that God's Spirit dwells in you?" (1 Corinthians 3:16).  In 6:19 Paul, asking a rhetorical question, affirms that God the Holy Spirit literally lives in our bodies.  Therefore, when we gather we bring him with us.  In 3:16 Paul affirms that gathered we are God's temple because God's Spirit lives in us.  Therefore, God the Holy Spirit lives among us when we meet.  He's with us, not just in an omnipresent sense but in a "temple" sense.
Jesus.  "For where two or three are gathered in my name, there am I among them" (Matthew 18:20).  Here Jesus assures his disciples that when they try to win back a sinning brother he will be with them to authorize their actions.  But is Jesus' presence when two or three gather in his name limited to church discipline?  In light of the above verses, I think not.  We come as Jesus' followers.  We come to meet with him.  Surely he will be there so we can.
Present.  Back to our last question above:  "When we gather for worship is God present in a 'greater' way than when we pray alone?"  Based on the Scriptures we've considered, I believe YES.  Therefore, it's possible for us to actually meet him in worship.  Not in all his fullness (we'd be vaporized).  Not like Isaiah did (we'd be constantly saying, "I'm a dead man!").  But it is possible for us to get a sense, a taste, an awareness of his presence when we gather.
Craziness.  I'm not talking about a church of people hootin' and hollerin'.  Or barking like dogs.  Or falling down on the floor.  I'm certainly not talking about handling snakes! I'm talking about enjoying in a "felt" way the sweet, loving presence of our Lord.  Not craziness, just enjoying the presence of Jesus.  We might cry or sit in silent awe or pray words of praise or sing in adoration  or bow down to him.  No telling exactly how we'd respond.  But respond we must if he's there.  How could we not?  Imagine if Jesus were present physically.  What would we do?  Probably not complain about the music or wonder how long the sermon will drag on!
Hope.  So it's Saturday afternoon.  Tomorrow morning with other believers gathered in Jesus' name, I hope to meet with him, to sense his presence, to be aware of his nearness.  I've discovered, sadly, that it's possible for the Lord to be present and for me to be insensible and unaware.  That's when I sing the songs, say "Amen" to the prayers, listen studiously to God's Word preached, but leave feeling empty inside.
How I long to meet God in our worship gathering tomorrow!  So I will come praying.  I will come seeking.  And by his grace, I will go home filled, because in songs, prayers and sermon I've actually been with him.