aa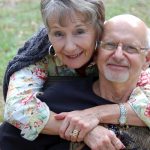 Peter fought to keep his feet
in the wind and wave-whipped boat.
With John and James,
he'd managed to pull down the sail.
But the sudden squall was furious,
venting its temper from all sides,
threatening to swamp the boat,
and swallow them in its water.
Over the sides waves broke,
creating a flood of sea water,
already more than ankle-deep.
Disciples frantically bailed.
James fought the oars.
The wind roared.
The waves attacked.
The men  grasped the mast,
the sides—
anything to stay safe
from the hungry waves.
Storms flared often on this small sea.
Cool, dry air from surrounding mountains
mixed with warm, moist air below,
firing frequent storms.
Fishermen were familiar with them.
But this one, this one was hell-bent
on swamping their boat
and sucking them under.
How could Jesus sleep?
He lay cushioned in the stern.
Drifted off early on,
soon after leaving Capernaum
on calm sea with whispering breeze.
But now day was black,
sea and wind furious.
The fishermen fought for their lives.
"Master, Master!" they screamed him awake.
"Save us!  We're going to drown!
"Don't you care?"
Words tumbled from their mouths,
grown men unashamed to beg,
like little children fearing a monster.
"You of little faith," said Jesus wearily,
shouting above the storm.
"Why are you so afraid?"
Then he  pushed himself up the tossing boat,
struggling against wind and wave.
"Quiet!  Be still!"
A stern rebuke,
as if to noisy, unruly children.
The wind blew less still less,
returning to a gentle breeze.
The sea calmed to tiny ripples.
Then all was still.
The sea glass, the air at peace.
As if a sanctified place.
Amazed, the disciples stood still,
staring into silence.
Then, terrified, they mumbled,
"Who is this man?
Even winds and waves obey him!"
Our family once had a boat.
We clamored aboard.
sped to a nearby sandbar
where we played and sunned.
Not once did a storm strike.
So I can't imagine this one.
But other storm-forms do.
I bear a 3-inch melanoma square
on my head.
Too weak, I opted out of surgery.
If spreading is to stop,
Jesus must get up
and still my storm.
"Master, don't you care?"
"Oh, you of little faith."
Yes, yes, my faith is small,
no more than a mustard seed.
"But little is enough, Master,
so you said."
I wait for him to speak,
and for my storm to stop.