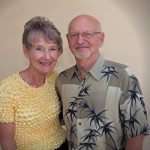 The park in Pakistan is a regular gathering place for Christian families on Easter Sunday.  Muslim families, too, in this majority-Muslim nation, flock there for fun.  Yesterday it became a place of exploding terror.
A suicide bomb killed at least 70 people.  Many more lie in critical condition.  Among the dead:  29 children.
"The target was Christians," a faction [of the Taliban] spokesman, Ehsanullah Ehsan, said. "We want to send this message to Prime Minister Nawaz Sharif that we have entered [the city of] Lahore.".  So far, 14 of the dead have been identified as Christians.  The rest were Muslims.  Since Christians were targeted, I assume Muslims were merely collateral damage—unless the murdered weren't the "right kind" of Muslim.
This comes only days after an airport-and subway-terrorist attack in Brussels, Belgium that left 35 dead and nearly 300 wounded, four Americans among them.
I can't begin to comprehend taking my children to a park on an Easter Sunday afternoon, when suddenly a bomb explodes and a raging fire seriously burns over 33 people and incinerates 70, including 29 children.  If I learned one of my children had been
burned to death, what would I do next?  What would I think?  How would I pray?  Where would I go?  How would I endure the pain of the next days?  Of the next months?  Would I hold on to my faith, knowing I and my dead child have no other hope but the Lord?  Or would I curse God and die?  Surely, were I to persevere through so dark a valley, it would be only by God's grace.
I think of Jesus' words . . .
"I have said this to you,
so that in me you may have peace.
In the world you face persecution.
But take courage; I have conquered the world."
(John 16:33).
I've been warned.  And promised.  But could I possibly have peace and courage after that?  Perhaps God gives a special gift of faith for such evil days.
I think, too, of that unsettling passage in the Book of Revelation . . .
When he opened the fifth seal, I saw under the altar
the souls of those who had been slain because of the word of God
and the testimony they had maintained.  They called out in a loud voice,
"How long, Sovereign Lord, holy and true,
until you judge the inhabitants of the earth and avenge our blood?"
Then each of them was given a white robe,
and they were told to wait a little longer,
until the number of their fellow servants and brothers
who were to be killed as they had been was completed.
(Revelation 6:9-11).
I'm not a Revelation expert.  But three implications seem clear here.
One, the Sovereign Lord has a day when he will avenge the blood of his martyrs.  If I was a parent whose child burned to death yesterday, I would want revenge.  (I suppose I should call it "justice" to be more holy.)  I would be briefly angry at God.  I would be angry at President Obama for his nonchalant attitude toward terrorist attacks.  But eventually, by grace, I would put my hope for justice in the hands of the Sovereign Lord whose judgment day is coming.
Two, this world is not a friendly place for Christians.  It doesn't seem so hostile to us in the U.S.  Even the persecution some have recently endured here (a baker forced out of business) is pretty mild compared to bombing innocents in a park.  For the most part, we can feel rather at home here.  That's not only because persecution so far is little.  It's also because we get co-opted by the culture , until the biggest difference between us and the world is we go to church on Sundays and read the Bible occasionally.  Reviewing violence in today's world, I'm reminded it's coming here.  With eight grandchildren whom I dearly love, I don't even want to think that.  But how can I blind my eyes to what seems a blatantly fearful reality?  When you come down to it, we are really aliens and strangers in an unfriendly world (1 Peter 2:11).
Three, more committed Christians will be killed.  In the text above, the martyrs in heaven (!) are told they must wait a little longer for the Lord to avenge their blood "until the number of their fellow servants and brothers who were to be killed as they had been was completed."  More will be martyred.  There's a number that God knows or perhaps has set.  Then his justice will prevail.
I sometimes wonder what professed Christians in America's churches will do if terrorists show up here to target us.  Will our numbers sharply shrink?  I think, too, of those preachers who invite unbelievers to come to Jesus with promises of practically heaven on earth.  And of pastors who blithely welcome new members thoughtless about the day membership may make them a terrorist's target.  And I wonder, too, if I would shut down my blog and become a closet Christian if terrorists targeted us here.
I hope I sound realistic, not pessimistic.  I'm concerned that our—and my—Christianity may be too weak to stand whatever tests may come.  So I write to remind us all—and me especially—that now is the time to prepare.  Today I must toughen up in my faith.  And I must remember, come what may, I'm on the winning side.  After all, our Sovereign Lord said . . .
"But take courage; I have conquered the world."
Listen! This may help.  He's "Overcome"!