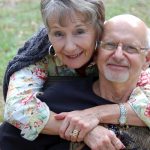 "As the heavens are exalted above the earth, so my ways are superior to your ways and my thoughts to your thoughts" (Isaiah 55:9, my translation).
Few passages portray that truth more than 2 Corinthians 12:1-10.  And few discomfort me more with personal application.
THE VISION
"I must go on boasting. Although there is nothing to be gained, I will go on to visions and revelations from the Lord. I know a man in Christ who fourteen years ago was caught up to the third heaven. Whether it was in the body or out of the body I do not know– God knows. And I know that this man– whether in the body or apart from the body I do not know, but God knows–was caught up to paradise. He heard inexpressible things, things that man is not permitted to tell. I will boast about a man like that, but I will not boast about myself, except about my weaknesses.  Even if I should choose to boast, I would not be a fool, because I would be speaking the truth. But I refrain, so no one will think more of me than is warranted by what I do or say" (12:1-6).
Paul began boasting in 11:1, driven to it by his opponents' boasting which was misleading the Corinthians from Christ.  He continues here, although visions don't authenticate apostleship.  "I know a man in Christ"—Paul refers to himself in the third person to refrain from the proud "I was caught up . . . "
It happened in the early 40's, perhaps while he preached at Tarsus (Acts 9:30), prior to his first missionary journey.  His vision was so powerful he couldn't tell if he was "in the body or apart from the body".  Nor was he "permitted to tell" about the "inexpressible things" he heard.  The "third heaven" and "paradise" are synonymous.  Calvin thought the term symbolic, referring to the highest and most perfect place.  But many in Paul's day viewed the "first" heaven as the realm of the clouds, the "second" as the realm of the heavenly lights and the "third" as the realm where God dwells.
"Paradise" in Scripture refers to the Garden of Eden (in the Septuagint, the Greek translation of the Hebrew Old Testament), to the place where Jesus told the dying thief he would be with him that day (Luke 23:43), and to the place where the overcomer will eat from the tree of life (Revelation 2:7).  Paul, apparently, was "raptured" to that heavenly paradise (the original word probably Persian meaning "pleasure-park").
Thus Paul "out-visioned" the "super-apostles" and perhaps dropped a few jaws of the Corinthians who extolled spiritual experiences.  But Paul "plays down" his vision because he didn't want anyone to think more highly of him than what they could actually see in his life and message.
THE THORN
"To keep me from becoming conceited because of these surpassingly great revelations, there was given me a thorn in my flesh, a messenger of Satan, to torment me.  Three times I pleaded with the Lord to take it away from me.  But he said to me, "My grace is sufficient for you, for my power is made perfect in weakness." Therefore I will boast all the more gladly about my weaknesses, so that Christ's power may rest on (dwell in) me. That is why, for Christ's sake, I delight in weaknesses, in insults, in hardships, in persecutions, in difficulties. For when I am weak, then I am strong" (12:7-10).
Paul remarkably admits the extraordinary greatness of these revelations could have led to conceit.  So, "there was given me a thorn in my flesh . . . "  By whom?  Certainly not Satan, who would have celebrated Paul's conceit.  Our only other option is the Lord.
Paul calls the thorn "a messenger of Satan".  As with Job, the Lord used Satan for his purposes (Job 1:6-2:8).  He came to "torment" Paul.  The Greek kolaphizo literally means "to beat with a fist" or to "buffet" like hurricane-force gusts of wind.
"Three times" Paul begged the Lord "to take it away"—three times perhaps referring to three bouts with the thorn.  But what was it?  Everything from some sort of eye disease (Galatians 4:15) to mental depression.  Paul, though, doesn't identify it, so we can assume its nature is unimportant.
Paul implies he was right to pray for healing—until he received revelation to the contrary.
"My grace is enough for you,
for my power is made perfect in weakness."
I set the sentence that way to show the parallelism between "grace" and "power".  The Lord's grace is the Lord's power; the Lord's power is the Lord's grace.  To put it another way, grace isn't only undeserved favor; it is also undeserved power.
C.K. Barrett explains "made perfect":  "a scene of human weakness is the best possible stage for the display of divine power" (The Second Epistle to the Corinthians, p. 317).
Therefore Paul says he will be more than happy to stop begging for deliverance and to boast about his weaknesses "so that Christ's power may rest on me."  "Rest on" is literally "dwell in" like the Lord's glory in the Old Testament tabernacle or in the "Word made flesh" (John 1:14).
Paul lives for Christ.  Thus he is well-pleased for Christ's sake (that is, that Christ's power might be seen) with "weaknesses, hardships, persecutions, difficulties."  Furthermore, he is well-pleased with these afflictions, because when he is weak (in himself) then he is strong (in Christ's power resting on him).
 THE UNCOMFORTABLE APPLICATION
I've prayed repeatedly for the Lord to heal me of Primary Lateral Sclerosis, at least to remove a couple symptoms.  So far, nothing.  Often I "hear", "My grace is sufficient for you".  Is the Lord telling me what he told Paul?  Or am I just recalling a familiar promise?  I don't know how to tell.
Another question:  how do I boast of my weaknesses?  Not by citing how many people read my blog, but by listing my PLS symptoms.  Wheelchair-bound.  Swelling, aching feet.  Overall bodily weakness.  (Enough already!)
Here's the uncomfortable part.  In this condition I have to be seen delighting in these weaknesses, trusting the Lord that his power is at work for his purposes.  That's not natural!  It's also impossible.  I can't do it however hard I try.  At best, my "delight" is momentary.  You'd better look quick to see Christ in me!
So that brings me full circle.  In order to have authentic delight in my weaknesses—delight that reveals The Lord's grace resting on me—I need the Lord's grace.  And that means day by day—even hour by hour—I must earnestly ask for grace, even while I'm pleading for the Lord to take my PLS away.