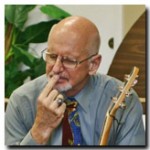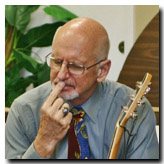 I wondered last week while watching the news:  "Is the world becoming ungovernable?"

By "ungovernable" I mean, "Are the world's governments becoming unable to rule in such a way that a reasonable number of people enjoy a reasonable amount of safety, security, justice and happiness?"
The question arose as I watched TV news cover the shooting deaths of four Marines and one Navy sailor by a young Muslim male in Chattanooga last week.  Let's use that as a case study (though we could use the exploding Middle East, Iran's nuclear threat, Putin's Ukraine invasion, an expanding China, the illegal immigration travesty, racial conflict, the national debt and global economy and so on).
The terrorist (certainly terrorist-influenced) shot up two shopping center military offices.  Military was prohibited by regulation to carry firearms (though apparently one or two did).  The attacks occurred toward the end of Muslim Ramadan.  Weeks earlier ISIS (or another of those demonic groups) announced plans to attack U.S. military and their families.
Why weren't military personnel better protected?  I get it:  123 such facilities around the country make better protection prohibitive . . . the enemy needs to "get lucky" only once to succeed . . . . it's impossible to pin-point-predict where and when a terrorist will strike.  I get all that—but "all that" only pushes us closer to "Yes, the world is becoming ungovernable."  No government agency adequately prepared.
Here are three additional reasons why I think "ungovernable" may be looming.
One, God's wrath.  For the wrath of God is revealed from heaven against all the ungodliness and unrighteousness of man, who by their unrighteousness suppress the truth . . . For although they knew God (through creation), they did not honor him as God or give thanks to him, but they became futile in their thinking and their foolish hearts were darkened (Romans 1:18,21, ESV). 
Wrath.  The Greek word means "a divine upsurge of anger" against humans' unrighteousness.  Humanity has "exchanged the truth about God for a lie and worshiped and served the creature rather than the Creator" (Rom. 1:25).  God, who made and sustains us, will not allow his name to be shamed.  Consequently, while he loves the world (John 3:16), he exercises "displeasure" (to put it mildly) in giving us over to the consequences of our own way.  And, because our way is unrighteousness and godless, things go from bad to worse.
Cumulative consequences of being "given over."  Three times in Romans 1:24-32 Paul explains that God expresses his wrath by giving us over to or giving us up to. 
Therefore (since we exchanged God's glory for images–1:23), God gave them up in the lusts of their hearts to impurity, to the dishonoring of their bodies among themselves (1:24).  Rampant sexual immorality is a consequence of God's wrath.
For this reason (because we exchanged God's truth for a lie–1:25), God gave them up to dishonorable passions (1:26a).  Sexually-transmitted diseases are the consequence of God's wrath.
And since they did not see fit to acknowledge God, God gave them up to a debased mind to do what ought not to be done (1:28)—evil, envy, murder, maliciousness, insolent, inventors of evil, ruthless (to name just a few things that ought not be done).
God hasn't "given us over to" these consequences one time, but progressively.  Therefore, as these moral and mental evils continue among us—and as world population increases—consequences snowball.  Things don't just seem worse; things are worse.  We all suffer the increasingly cumulative consequences of God's "giving us over to" wrath.  Therefore, governing becomes increasingly difficult.
The fallenness of human leaders.  All have sinned and fall short of the glory of God (Romans 3:23).  Leaders are no less sinful because they're "famous."  Presidents, senators, representatives, kings, ambassadors are no less fallen because they belong to "the political class."
Often we shake our heads at government ineptness.  The problem runs deeper; it lies in the sinful human nature.  Gather a group of sin-fallen leaders (who may be intelligent and skilled) and their leadership will inevitably produce fallen results.
The King we need.  For to us a child is born, to us a son is given, and the government will be on his shoulders. And he will be called Wonderful Counselor, Mighty God, Everlasting Father, Prince of Peace.  Of the increase of his government and peace there will be no end. He will reign on David's throne and over his kingdom, establishing and upholding it with justice and righteousness from that time on and forever. The zeal of the LORD Almighty will accomplish this (Isaiah 9:6,7). 
Isaiah predicted his birth.  John saw his coming.
I saw heaven standing open and there before me was a white horse, whose rider is called Faithful and True. With justice he judges and makes war.  His eyes are like blazing fire, and on his head are many crowns. He has a name written on him that no one knows but he himself.  He is dressed in a robe dipped in blood, and his name is the Word of God.  The armies of heaven were following him, riding on white horses and dressed in fine linen, white and clean.  Out of his mouth comes a sharp sword with which to strike down the nations. "He will rule them with an iron scepter." He treads the winepress of the fury of the wrath of God.  On his robe and on his thigh he has this name written: KING OF KINGS AND LORD OF LORDS (Revelation 19:11-16).
 LISTEN TO THE VIDEO ABOVE!
TURN UP THE VOLUME!
HE IS OUR HOPE!

MEAN BY UNGOVERNABLE?
EXAMPLES?
REASONS WHY–God's wrath, cumulative consequences of given over (Rom. 1), fallenness of leaders
HOPE IS KING JESUS
We need the King.  The world needs the King.  Not a king.  The King.  The King of all kings.  The One whose kingdom does not belong to this world (John 18:36a).  Why the need?  I'm not a prophet or historian; but from where I sit the world is becoming ungovernable.
Take the latest "lone wolf" terrorist attack in Chattanooga.   A 20-something Muslim young man gunned down four Marines and one Navy sailor at a recruiting office and an operations center.  "Soft targets" in shopping centers.  Military denied weapons from President Bill Clinton's days.  Certainly when Clinton urged this regulation, it was for good reason.  Times have long-changed.  Radical Islamists for at least weeks have been calling for the deaths U.S. military men and women and their families.  Yet, as far as I know, the government did little, if anything, to protect them.  How long ago was the Fort Hood massacre?  How long does it take for the President and Congress to devise a plan and implement it?  This is one small, but grievous, reason why I think the world is becoming ungovernable.
The world needs the King.  Too long it's been under the control of the evil one (1 John 5:19).  John the apostle saw in his revelation the time when the whole world will be dominated by a king called  antichrist (Rev.  13:  ).  We don't need a king.  We need the King.  The King of kings.