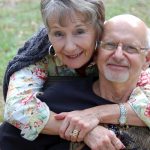 Read Psalm 1 today.  Can't resist some simple reflections.  Here's the psalm in the Good News Translation (change from the familiar) . . .

Happy are those who reject the advice of evil people, who do not follow the example of sinners or join those who have no use for God (1:1).

The GNT substitutes "Happy" for the typical "Blessed".  Both somewhat miss the mark.  The meaning is more like "happy because one is favored by God".
The psalmist makes a blatant judgment.  We would think it politically incorrect.  Some people are evil.  Not just ISIS.  Not just mass murderers.  Evil people are those whom God judges "sinners", those who fall short of what he calls "right".  Because the Bible claims "all have sinned and fall short of the glory of God" (Romans 3:23), all are sinners apart from God's saving grace in Jesus Christ.
Of course, in the ongoing process of God's salvation history, the psalmist would identify sinners as those who didn't believe in God as revealed to Israel and who didn't evidence that faith by living according to his laws.
The psalmist identifies "evil people" another way also:  "those who have no use for God".  That's the GNT's take on "sit in the seat of scoffers".  A good interpretation, though not literal translation.
We'd be dangerously mistaken to assume advice from "evil people" comes only one-on-one.  (I'll be happy if I don't take my evil neighbor's counsel.)  Advice comes much more—and subtly so—through the omnipresent media.  Everything from a sit com to an Internet blog offers counsel, almost all of it "evil".  Listen with discernment and reject the godless!
Instead, they find joy in obeying the Law of the Lord, and they study it day and night (1:2).
We Christians speak much of faith, little of obedience.  Afraid of falling into salvation-by-works, we ignore obedience as the evidence of faith.  And we overlook the fact that even the Old Testament psalmist was saved by faith, his obedience between faith's outworking.
It seems incongruous to us that the source of joy is obeying the Lord's Law (Be free!  Break the rules!) and so we're driven to "study" the Lord's Law "day and night".  Who equates joy with obeying and studying laws?  Apparently, the Lord does!  If I'm to have joy, I must fill my mind with the Lord's Law(s) and obey that Law in my living.  Note:  the psalmist doesn't promise obedience brings salvation; rather that obedience brings joy.
They are like trees that grow beside a stream, that bear fruit at the right time, and whose leaves do not dry up. They succeed in everything they do (1:3).
The psalmist's no dreamer.  Life, he knows, has its "dry" seasons.  But even then, those who obey the Lord's Law prosper.  Like "trees that grow beside a stream" bearing fruit, not drying up, they "succeed in everything they do".
Skeptics here think "pollyanna" (blindly optimistic) or "the guy doesn't live in the real world".  Without a doubt, the psalmist knew about suffering.  Hard times God's people endured were a reality to him.  So "success" doesn't mean "a pain-free, opulent lifestyle".  It has a decidedly eternal perspective.
But evil people are not like this at all; they are like straw that the wind blows away (1:4).
"Evil"people don't prosper.  Really?  What about the politicians (to cite just one example) who used their position to enrich themselves?  To cite another, what about the billionaires who get richer by bending/breaking laws because they're billionaires?
" . . . they are like straw that the wind blows away."  Here's a hint of the eternal perspective.  The old farmer takes his wheat to the threshing floor.  Throws a pile into the air.  The heavy grain falls to the floor.  The wind blows the lighter "straw" away.  So, says, "evil people" are like that.
Sinners will be condemned by God and kept apart from God's own people (1:5).
Sounds fairy-tale-ish.  Can't even imagine it.  Is God going to direct every human who ever lived into one interminably long line, then call each one by one to appear before him while he waves his long-robed arms around and interrogates their life's habits?  Will he then send "the guilty" to their doom?  Get real.  Couldn't happen.  Well, maybe not that way.  But, if we accept the Bible as God's word, we can't write off Judgment Day because we can't fit it into our little minds.
The righteous are guided and protected by the Lord, but the evil are on the way to their doom (1:6). 
And so, the "righteous" enjoy the Lord's guidance and protection.  Not from sore throats or cancer or physical death, but from being thrown away like straw on Judgment Day.  They will be eternally guided and protected.
On the other hand, "the evil are on the way to their doom".
Thus the psalmist divides humanity in two.  Different worldviews.  Different lifestyles.  Different directions.  Different destinies.
The lesson is obvious:  Don't buy into the counsel of the world.  Study and obey the Lord's Law.  But only if we want to be happy forever.