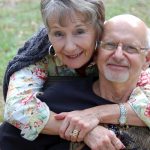 At some time or another
each of us will stand at the same crevasse
where the Psalm 119 psalmist stood.
Shriveled like a wine skin,  exhausted,
and waiting for an answer from God.
He may answer dramatically, out of a whirlwind,
as he did Job.
Or he may answer demurely, in a still small voice,
as he did Elijah.
Or he might not answer at all,
as David apparently experienced
in Psalm 119.
In that case we must wait
for the day the answer comes.
But even if the answer doesn't come,
we must still live today.
The question is how?
"How shall we live today?"
Will we live by faith,
trusting God's Word that he'll not forsake us?
Or will we live by sight,
trusting the appearance that God has forsaken us?
I took the above from The North Face of God,
by Ken Gire.
The questions confront me.
Not because I feel God has forsaken me.
But because they paint the conflict
in stark black and white.
With no answer for healing yet,
the question is, "How will I live today?"
I look like God has forsaken me.
It feels that way.
But how will I live under heaven's silence?
By sight?  By what appears to be?
Or by faith in God's promises?
I question God . . .
Why have you allowed these illnesses?
Why no answer when so many pray for my healing?
Then I remember Jesus' parable in Luke 18.
A poor widow repeatedly begs a judge for justice.
Finally, worn down the judge rules in her favor.
The lesson Jesus draws is not persist in prayer.
The lesson is a question:
When the Son returns,
how many will he find who have faith?
I'm so busy asking him my questions,
I don't hear what he's asking me.
And his question
paints my predicament
in stark black and white.
Under heaven's silence,
will I live today by what appears to be?
Or will I live today
by faith, trusting his Word?
I don't understand what God is doing.
I don't like what God is doing.
But my battle is part of a bigger war,
a war against unbelief,
a war in which warriors are called to live by faith,
and thereby glorify Christ.
Who knows what God is doing?
Who knows how my part plays in the whole?
But my little part is important.
I either add to Christ's honor in the heavenly realms,
or diminish it.
Under heaven's silence,
how will I live today.
Not by what appears to be,
though appearance is weighty,
and I'm tempted to "wisely" live by it.
Of course, God has forsaken little me.
Of course, the answer will never come.
Of course, I should curse God and die.
NO!
By God's grace, I will live today by faith
trusting his promises,
even though I can't see them kept.
I will win the battle,
and I will pray that when the Son comes,
he will find my faith on earth.